Type D
Two Bedroom with Loft
1,336 Sq. Ft.
Now, this is an apartment. If you're looking for open and grand, this is it. The loft is a very sleek addition to this apartment. Use it as a bedroom, an office, a living room, or whatever you can imagine. The dramatic vaulted ceiling in this apartment is sincerely breathtaking, and gives you an airy feeling.
c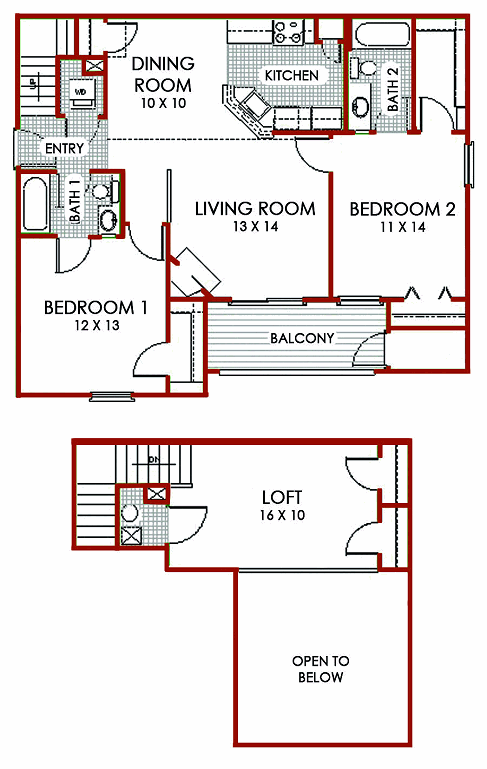 Floorplans may vary in detail and dimension.

Comes standard with:
natural gas heating
water heating
air conditioning system
Carrier digital thermostat system
GE deluxe microwave oven
GE self cleaning digital electric range
GE frost-free refrigerator with ice maker
GE dishwasher
custom closet shelving
custom crown moldings
premier smoke detection alarms with fire sprinkler systems
lighted ceiling fans in bedrooms
six panel doors with gold tone door levers
Services:
24-hour emergency service



Toolbox - Have you ever needed the following items?
Hammer, screwdrivers, wrench, level, flashlight, pliers, and other everyday tools you just don't have... Well, we have a handy toolbox in our office we would be happy to loan you. We also have access to stud-finders, jumper cables, and a vacuum cleaner.